A compendium of things to know, things to do, places to go and people to see:
» Contact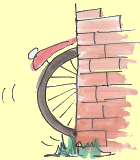 « Previous | Main | Next »

It's back.... [May 11, 2009]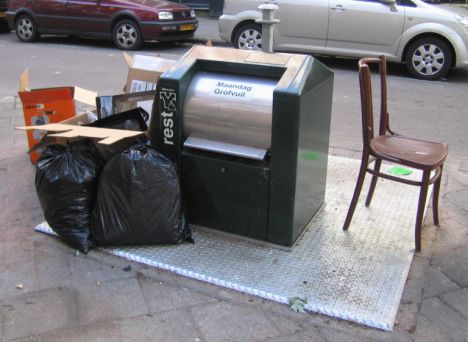 Well that did not take long then. Emptied just last week, our brand new underground garbage collector is filling up already. Actually, this time the problem is two-fold. Firstly, the container is either full or someone has tried to force in a bag too big for the stupidly small entrance and it has jammed. And secondly, no-one collected the 'big garbage'. It says very clearly on the container that the big garbage is collected on Monday. Unfortunately no-one told the council garbage collection service. My neighbour phoned up the complaints hotline and they told her that according to the computer, our rubbish is picked up on Tuesdays and Thursdays. Underground containers be damned.
Taxi driving you mad
The council has published its long-awaited plans to get the city's taxis under control again. So what are we going to to? There will be a 'guest person' to show people to a taxi at central station between 4pm and 2am. Doubtless a massive pay cheque, danger money and a safe house for that nice little job. Then there will be two extra supervisors, who can hand out fines - ditto on the safe house. And mystery guests will 'control' if drivers accept short journeys and don't go to the Dam via Zuidoost. And there might, says the Parool, be tougher demands on taxi drivers who are allowed to use the bus and tram-only lanes - such as making sure they actually know where they are going. Oh boy. They've really seized the bull by the horns then. As the Parool reminds us, a city council bright spark came up with a similar package of ideas way back in 2005.

Post Mortem update
Today four copies of Private Eye arrived. Doubtless posted by the delightful Gemma. A very strange coincidence then that on Friday two of the original missing copies (from early April) turned up. Just after I started making enquiries at Moving Mail about the very late birthday presents. The four replacement copies came via Brussels. From a company based at Brussels airport alled City Link. Most mysterious.
The latest news from the Netherlands