We have so had enough of the underground garbage container [31 August 2014]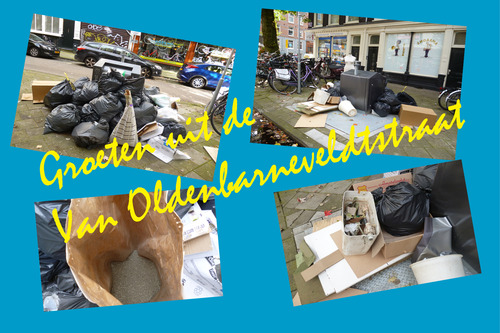 Will this perhaps get the attention of the bright sparks in city hall? The most delightful element in today's pile is a bag of used cat litter. Charming. Almost as pleasant as the broken bits of toilet.
How lucky we are to have such thoughtful neighbours.
---
Some Amsterdammers are very nice to tourists [16 July 2014]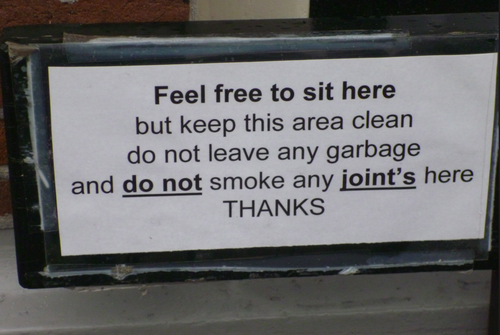 ---
Our garbage pile is getting wider as well [18 June 2014]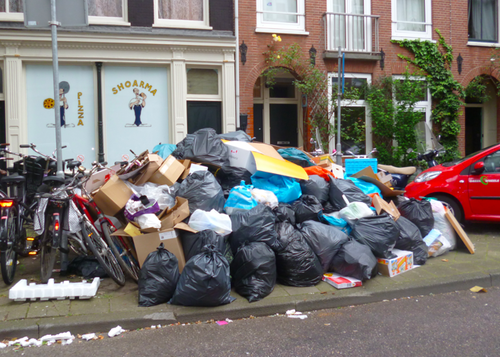 So this is how it looks this afternoon. Among the new additions to the heap are one of those silly little suitcases on wheels, bits of a bike, some plastic children's toys and a lot more empty cans of cooking oil.
---
It's growing.... [18 June 2014]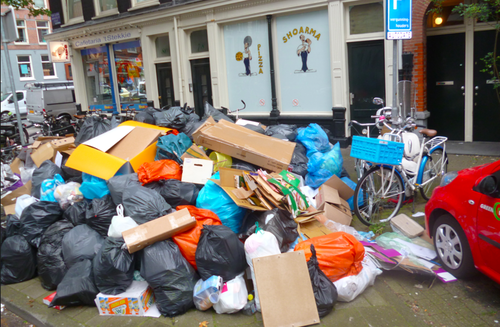 One day of strike to go.
---
Our Amsterdam garbage pile is getting bigger [16 June 2014]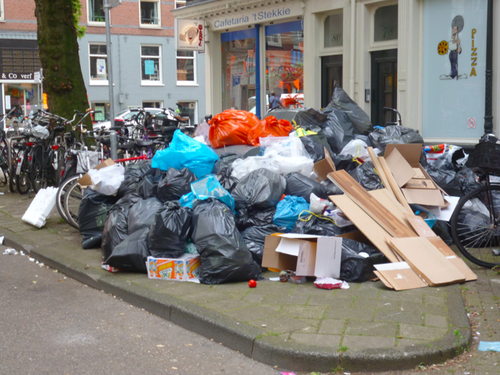 So this is our lovely garbage pile late on Monday afternoon... its quite a lot bigger than it was on Sunday. And apart from its distinctive smell, what else has this charming pile helped achieve today?
---
Strike while the rubbish is hot [15 June 2014]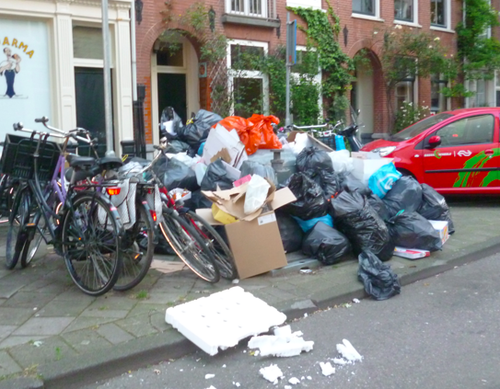 This is the bin outside our house on Sunday evening. Delightful. And tomorrow the bin men go on strike for three days to protest at the lack of movement in agreeing a new pay deal.
---
Amsterdam at its best: two of our favourite subjects in one photo [13 May 2014]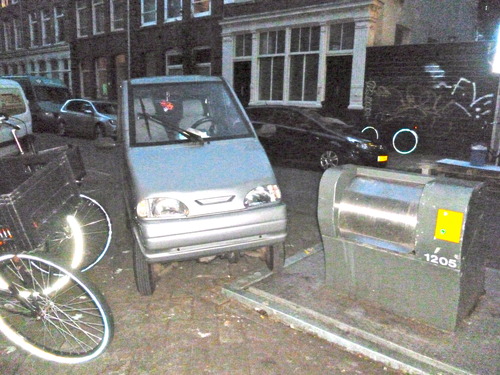 Can this be true? Have we really managed to take a photograph of a Canta-like thing next to one of those useless underground garbage dumps? How very appropriate. And what a shame that the opening to the rubbish tip is not big enough to stuff the Canta in.... we would have loved to hear the way the machine ground it to bits...
---
Save this tree - don't vote GroenLinks or PvdA in Amsterdam [09 March 2014]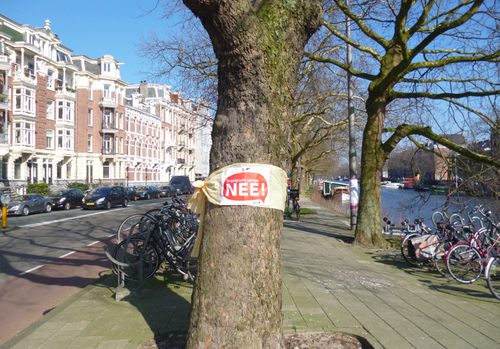 This is one of the rather fine trees the idiots of GroenLinks and the PvdA in Amsterdam plan to chop down to build their ridiculous car park under this canal - the Singelgracht.
---
What a great Amsterdam view [07 March 2014]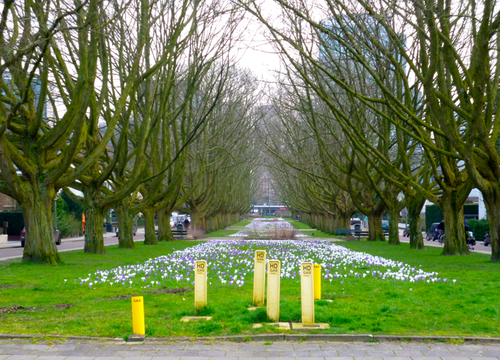 You can just hear the discussions between the gas company officials, can't you. 'Okay, so we've got this great vista here... this fine avenue of big old trees, the long lawn and posh houses on either side... so lets just plonk these big yellow signs up, right in the middle. There, the finishing touch.'
---
Whack up the parking fees, chop down the trees [09 February 2014]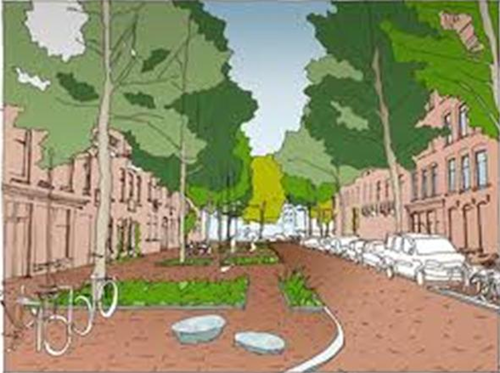 An artists impression of the lovely new car-reduced Westerpark area - what are those odd stones doing there?
So there we were, a bit of late night television zapping at the end of January, and we stumbled across what now transpires to have been a crucial city council meeting agreeing to put the cost of our parking licence up by 75%.
---
Best sleeve in show - who needs Amsterdam Fashion Week? [28 January 2014]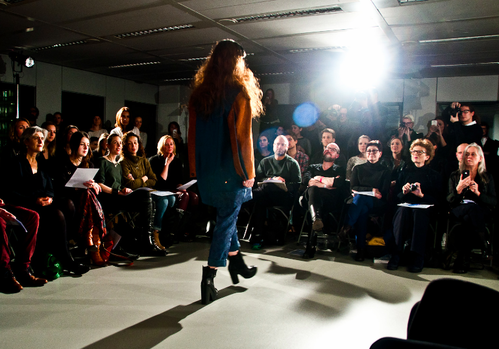 Attended AMFI fashion show last night. Best sleeve in show goes to Luna Mijnheer - one of the few in the class with class, and who did not present puckered seams and shoes the models could only stagger around in. A name to watch. Photo Anne Lakeman
---
We haven't had a nice little Amsterdam Canta for some time [22 January 2014]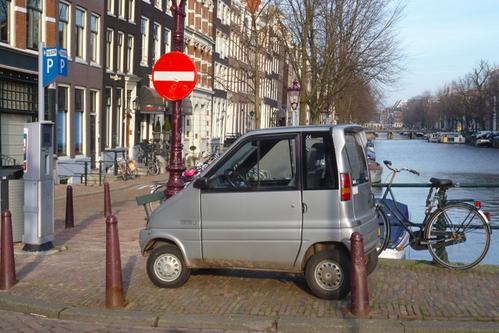 We particularly like the cheekiness of the way this lovely little Canta is parked.
---
More Tales from the City: