So this is what the council meant by upgrading the Damrak [28 November 2013]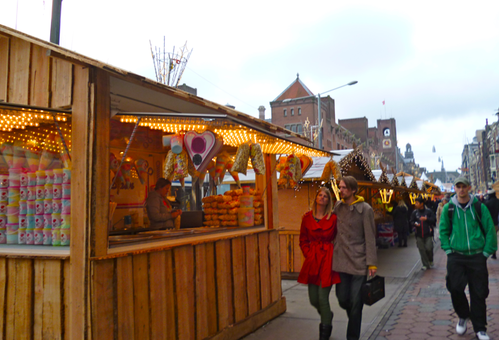 Aaaaahlright. So its the end of November and we are really into the Christmas spirit here in jolly old Amsterdam.
---
How to park your car in Amsterdam [22 November 2013]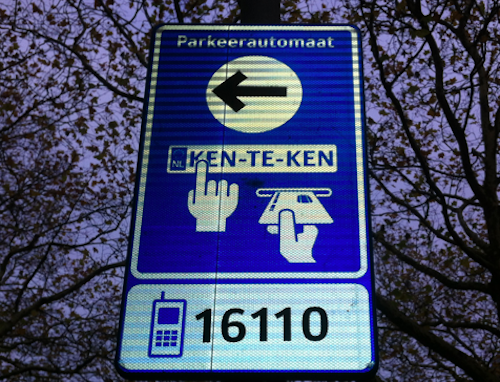 We just love this sign, which explains in such clarity how to pay to park you car in our part of Amsterdam.
---
So where does this Amsterdammer stand on the Zwarte Piet debate? [15 November 2013]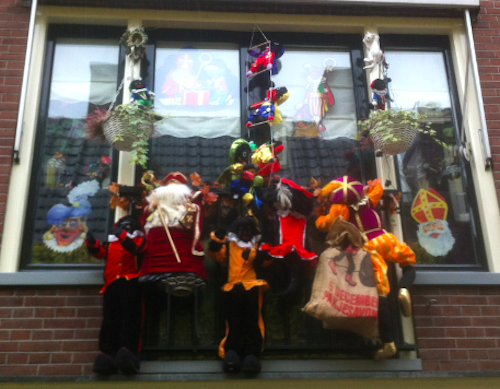 No points for guessing.....
---
Dear Parool - perhaps a slightly tacky headline? [14 November 2013]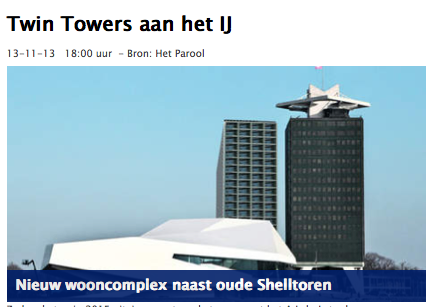 Hmmm. Sp there are plans to build a 75 metre high residential block behind the former Shell building in Amsterdam Noord and suddently it is 'Twin Towers on the IJ'.
---
Bad Miley Cyrus smokes weed on stage in Amsterdam [11 November 2013]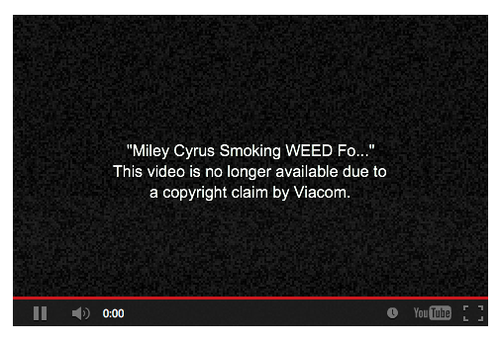 The proof may have been removed from the internet, but that bad Miley Cyrus was apparently smoking weed on stage at the end of her 'performance' at the MTV European music awards in Amsterdam on Sunday night.
---
Star spotting (in coffee shops) ahead of the MTV awards [08 November 2013]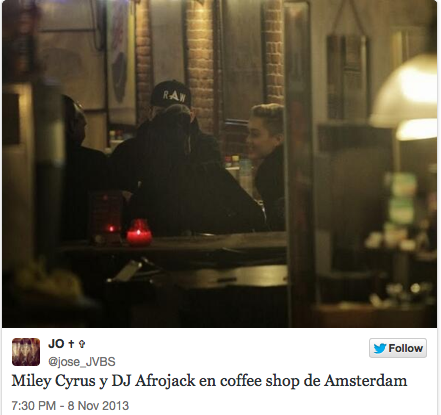 The stars are out ahead of Sunday's MTV awards in the Ziggo Dome.... Miley Cyrus, Snoop Dogg and Afrojack (who is a Dutchie after all) have all been spotted in the city's coffee shops.
---
What an unlucky escape, tree misses Canta [28 October 2013]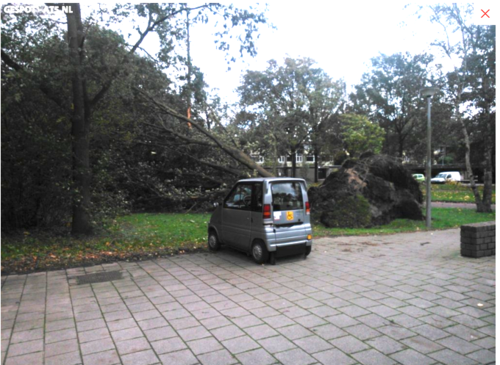 No comment really.....
---
Amsterdam Noord aldermen run up a €38,000 taxi bill [24 October 2013]
The four good aldermen of Noord borough council in Amsterdam have been given a nice present by thoughtful consitituents - four second hand bikes. The reason for this generosity? The fact they ran up a taxi bill of €38,000 last year.
---
We're not fooled, it's a Canta in disguise [21 October 2013]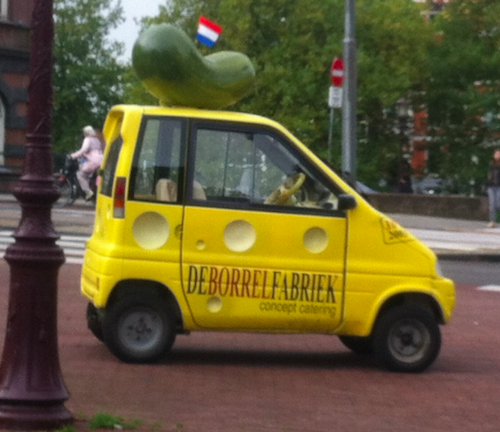 This cunning little Canta is pretending to be a piece of cheese with a pickle on top. We are not fooled. A piece of cheese would not park in the middle of the pavement like that.
---
We know Amsterdam's a small city but... [18 October 2013]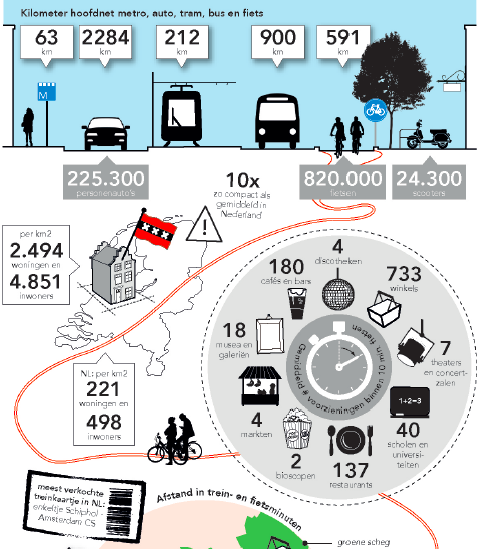 Amsterdam city council has come up with this mad graphic emphasising just how close everything is...
---
So Good? Not when it comes to spelling. [23 September 2013]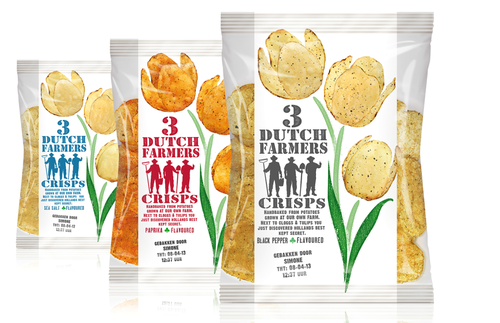 Design company So Good has been plugging this innovate approach to selling crisps - by pretending they are tulips.
---
On yer bike: Paris Hilton in Amsterdam [19 September 2013]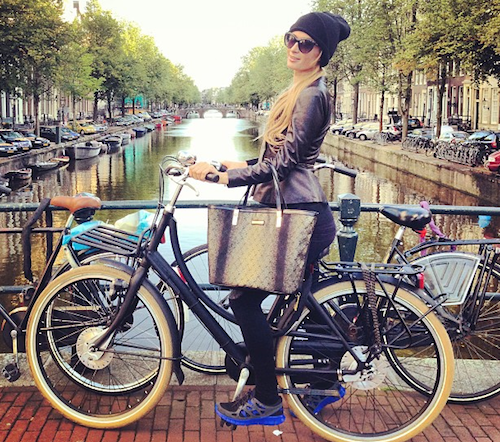 Doesn't she look cute.... at least she didn't do a Miley Cyrus and hang out in a coffee shop for seven hours.
---
More Tales from the City: