A compendium of things to know, things to do, places to go and people to see:
» Contact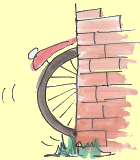 « Previous | Main | Next »

No Picnic in Amsterdam this year [April 3, 2013]

Alas. Picnic, the new technology conference that has taken place in Amsterdam every year since 2006, is not going to happen in 2013. This may be the year that the city celebrates its canals, its museums, its anniversary of this that and the other, but not its tech industry and thus, no Picnic.

The reason, the dreaded lack of cash. The council pulled its funding three years ago and now the big sponsors are pulling out as well thanks, yawn, to the economic crisis.

Festival founder Marleen Stikker told the Parool that they are now hunting for a new 'financial model' and will organise some more low key activities.

Is there no bright spark out there with a few bit-coins to spare and keep this show on the road?
The latest news from the Netherlands