A compendium of things to know, things to do, places to go and people to see:
» Contact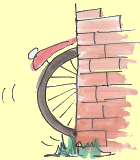 « Previous | Main | Next »

Next year its party party party in Amsterdam [July 14, 2012]

Did you know there is a special foundation set up to organise all the parties which will take place in Amsterdam next year? Well apparently there is, and Friday it presented its plans for the city.

All the museums will be open again - that is the Stedelijk and Rijks which have been shut for what seems like ever - and there are events planned to mark 125 years of the Concertgebouw concert hall, 400 years of the canal belt, 25 years of the Idfa film festival, 175 years of the Artis zoo and 150 years of Heineken.

So at least we know who will be sponsoring the drinks.
The latest news from the Netherlands