A compendium of things to know, things to do, places to go and people to see:
» Contact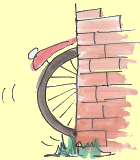 « Previous | Main | Next »

Rolling kitchens roll back into Amsterdam [May 8, 2012]

It's back! May 17 to May 20 - the Rolling Kitchens food festival in the Westerpark. Dozens of mobile kitches serving very fine bites - from pizza to oysters, and all for a very reasonable price.

Forget the Taste of Amsterdam overhyped and over-priced extravaganza (€17.50 entrance fee that gives you not one freebie and the equivalent of €10 in ducats for a skinny little glass of Limoux).

Entrance to the Rolling Kitchens is free and you can sit out in the spring sunshine (hopefully) and eat yourself stupid without breaking the bank.
The latest news from the Netherlands