A compendium of things to know, things to do, places to go and people to see:
» Contact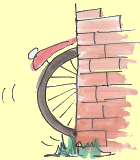 « Previous | Main | Next »

Dear Parool - perhaps a slightly tacky headline? [November 14, 2013]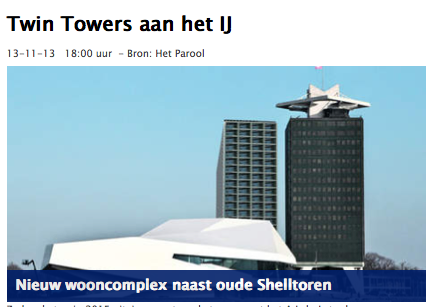 Hmmm. Sp there are plans to build a 75 metre high residential block behind the former Shell building in Amsterdam Noord and suddently it is 'Twin Towers on the IJ'.
We are sure the good folks at the Parool don't mean to be a little, well, tasteless. But they've succeeded anyway.
The latest news from the Netherlands