A compendium of things to know, things to do, places to go and people to see:
» Contact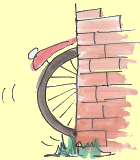 « Previous | Main | Next »

They're back, and they are getting weirder [June 20, 2013]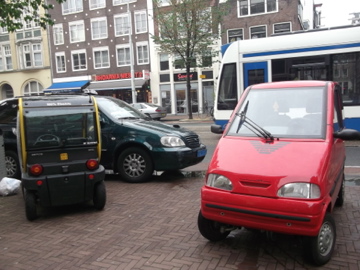 We've kind of given up on the Canta, but luckily, there are still enough anti-social owners out there parking all over the pavement.
The weird little vehicle with the yellow trim on the left is actually another sort of very ugly mini car, which doubtless will soon be clogging up pavements all over the place as well.
Or perhaps it is the product of a relationship between the Canta and the taxi that has also parked half on the pavement as well. It certaintly is a cosy family group.
The latest news from the Netherlands