A compendium of things to know, things to do, places to go and people to see:
» Contact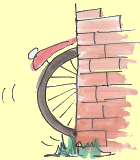 « Previous | Main | Next »

No Radio 538 Queens Day party in Amsterdam [January 23, 2012]

Amsterdam city council's decision to stop the traditional Queen's Day festival on the Museumplein but to try to find an alternative location has proved to be the kiss of death for the event.

The organisers, radio station 538, had first hoped to move the event to the square outside the Rai exhibition centre but because that has limited capacity the show has been scrapped altogether.

The council wanted to restrict numbers to 60,000, but that would have meant having entrance tickets and turnstiles, which flies in the face of the 'party for the people' concept, the radio station said.

Some 200,000 people attended the concert featuring a long line-up of Dutch stars last year.

Mayor Eberhard van der Laan says the large mass of people, coupled with heavy drinking, is a disaster waiting to happen.

The latest news from the Netherlands