A compendium of things to know, things to do, places to go and people to see:
» Contact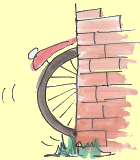 « Previous | Main | Next »

Singel to be renamed Koningsgracht to 'honour' queen Bea? [February 24, 2013]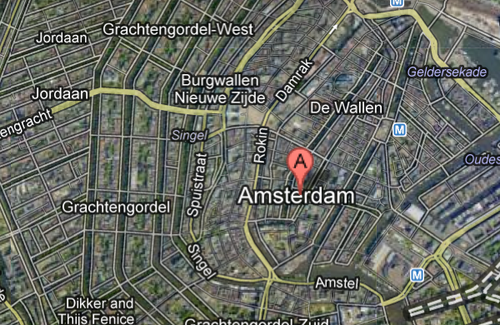 You'd think the bright sparks on Amsterdam city council might have better things to do with their time than come up with ideas such as this. But no, the wags in D66 think it a good idea to renamed the Singel the Koningsgracht, in honour of new king Willem-Alexander.
Apparently our dear mayor thinks its a good idea as well. He is, according to the press 'having the proposal investigated' and has submitted it to the 'street name commission'.
The idea stems from the fact Beatrix has said she does not want a present from the nation when she abdicates. So, D66 councillor Rick ten Have decided this is a good alternative.
The canal runs from the IJ to the Muntplein and was known as the Koningsgracht for a short time in the 17th century to honour French king Henry IV who was an important ally.
Today it includes a mini red light district and the Bloemenmarkt, with its overload of tourist crap and almost complete lack of flowers.

Quite why naming this stretch of water 'kings canal' is an honour to the queen I'm not sure. Or why Mr Ten Have thinks it will be a 'free gift'... Think of all those maps which will have it wrong.
Nor do I really understand why we should be giving Trixie a present at all? She is, after all, an extremely rich woman, who costs the country tens of millions of euros a year. And she gets a state pension.
The latest news from the Netherlands