A compendium of things to know, things to do, places to go and people to see:
» Contact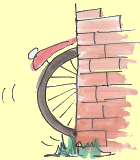 « Previous | Main | Next »

Amsterdam's top eateries, according to Johannes van Dam [January 5, 2013]

Every January, the Parool's restaurant critic Johannes van Dam sums up his findings for the previous year, and every year, it seems to me, he asks if he is becoming too kind in his old age.

This year Johannes has handed out seven scores of over 9 which, he says, shows the quality of the city's hospitality industry is improving. (Not that he didn't hand out three flat fails last year as well).

So it was top marks to the following:

Pomorroso (9+)

Volt (9+)

Pino Divino (9 1/2)

Mercat (9 1/2)

Rijsel (9 1/2)

Tunes (9 1/2)

Bluespoon (9 1/2)

and the highest score of the year went to Screaming Beans with a whopping 10-, a score which even suprised Johannes himself.

My New Year resolution is to test them all out in 2013.
The latest news from the Netherlands