A compendium of things to know, things to do, places to go and people to see:
» Contact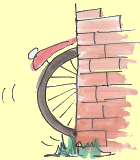 « Previous | Main | Next »

Bed and Breakfast in Amsterdam - the council gets tough [February 4, 2013]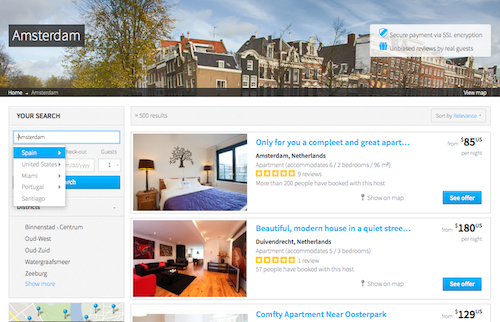 Last summer the Parool newspaper ran a series of columns with a couple who had a bed and breakfast business in Amsterdam. I always thought it was odd, because they made a big thing about not offering their guests breakfast.
Instead, if I remember rightly, they would point them in the direction of their own kitchen or the cafe on the corner. So more a case of 'bed and no breakfast' than the full English at 8.30 in the morning.
Amsterdam city council is getting tough on the city's growing b&b business. Not on the quality of the breakfast but on the wildfire growth. Because many of these b&bs are breaking the law.
In order to qualify as a b&b in Amsterdam, there are rules. Surprise surprise. You've got to register with the council, you can't charge for alcohol, you can have no more than four guests at a time and you have to live on the premises yourself... .

The city council thinks there is widespread flouting of these rules, and that landlords are either illegally renting out lovely sunny canal flats to happy tourists or cramming as many people as possible into their property, with no regard for health and safety.
So city officials have announced they plan to get tough. Its going to send out its inspectors looking at properties advertised on the likes of Airbnb and Windu and check it against the official register. A council spokesman told news agency ANP they had their eye on 200 to 300 places.
So, a quick check on Wimdu shows it has more than 500 apartments and Airbnb has 3911. Top of the Wimdu list is a 96 square metre flat in the west of Amsterdam which sleeps six. The next one down also broke all the council's rules... as did the next. I checked out Airbnb. All lovely flats in the town centre with wifi and no dogs allowed.
No mention of breakfast anywhere. Perhaps the easiest way to crack down on all these dodgy landlords is to get them under the trade descriptions act.
The latest news from the Netherlands