A compendium of things to know, things to do, places to go and people to see:
» Contact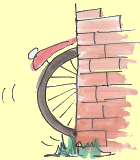 « Previous | Main | Next »

A fit of the giggles in the stiltecabine [March 16, 2013]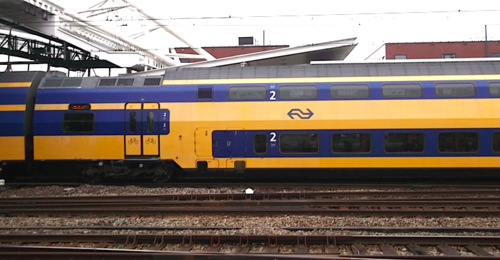 Yesterday I caught the train to Haarlem by the skin of my teeth and found myself in the stiltecabine - NS's wonderful invention to give passengers peace and quiet away from 'I'm on the train' phonecalls and noisy teens.
Personally I've never found it a problem sharing my journey with people telling those at the other end of the line they are on the train. And I'd do all I could to avoid the chilled silence of the stiltecabine... where people look at you disapprovingly if your phone peeps or you unzip your coat too noisily.

So yesterday I found myself thrust into the silence... after all it was a few minutes to Haarlem and the other option was the cold disapproving stares in first class, where I obviously did not belong.

So I sat down in the only available seat, in the aisle, and watched the world go by. Diagonally opposite me were a mum and daughter. Daughter in her teens, a pretty girl with chubby cheeks, who was busy showing mum pictures on her mobile. In silence of course.

Mum was a large lady with that dyed red spikey hair beloved by Dutch women of a certain age - harking back to their days as new wavers and devotees of Duran Duran perhaps.

Then at one point, they started laughing... not outloud of course, because we were in a stiltecabine, but a silent snuffling of merriment. They'd stop and start again... mum honking slightly, girl holding her breath in an effort to stop. It was infectious.

I felt myself smiling with them. So did the man next to me. Mum and daughter had collapsed in silent giggles... I could feel the giggles as well. Mum caught my eye and tried to hold back the snort of laughter. So did I and the man next to me.

There is something very surreal about having a fit of the giggles in a packed train with people you don't know... especially when you are not supposed to make a sound.

Then the train arrived in Haarlem and I could get off. I smiled at the man next to me and at mum and daughter. 'Dag' I said out loud, forgetting where I was for a moment.
The latest news from the Netherlands