A compendium of things to know, things to do, places to go and people to see:
» Contact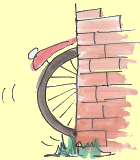 « Previous | Main | Next »

Amsterdam's a safe city: just 14 violent deaths this year [December 29, 2012]

I asked my teenage son how many people he thought had been murdered in Amsterdam so far this year. He said 135.

I said 'no, guess again'. His total went down and down until he said 'five'. Okay, 14 is a few more than five but a lot less than 135.

I must say I was surprised, but it's what the Parool says in its annual crime and what-have-you 2012 round-up.

Of the 14 violent deaths, most appear to have some connection to the underworld and six took place in Zuidoost.

The figure has never been so low in the last 14 years - and that is as far as the Parool goes back to.




The latest news from the Netherlands