A compendium of things to know, things to do, places to go and people to see:
» Contact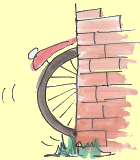 « Previous | Main | Next »

Sometimes I feel so damn lucky to live in Amsterdam [December 18, 2012]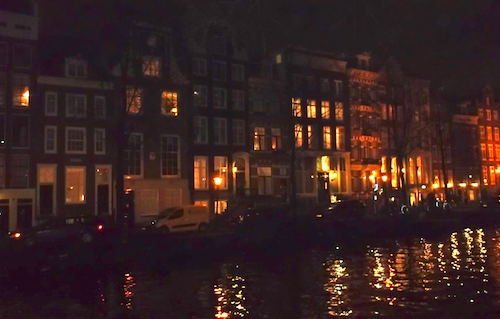 Today I was cycling home from work in the dark along the canals and I just thought 'I am so damn lucky to live in this fantastic city'.
Perhaps Amsterdam is at its best in the winter - when the trees are bare and there is a warm glow in the houses. Well, its even prettier in the snow ... yes please, in January.
I was cycling home today and I had to stop the bike and just look over the water and I felt so, so happy.
Might have been my very successful Christmas shopping expedition or the post shopping glass of wine but who knows...

I've got a fab shirt for my dad and delicious smelly things for various family friends and sparkly tops for the teenagers. And thank you Kira of Life in Amsterdam for your super tips for Dutch kados for little kids.
Came home from work to discover a son was busy buying his pressies online - gift-wrapped of course. All very well thought about and found via Google but not quite the same somehow.
The latest news from the Netherlands