A compendium of things to know, things to do, places to go and people to see:
» Contact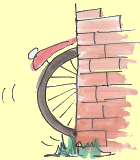 « Previous | Main | Next »

Our Amsterdam garbage pile is getting bigger [June 16, 2014]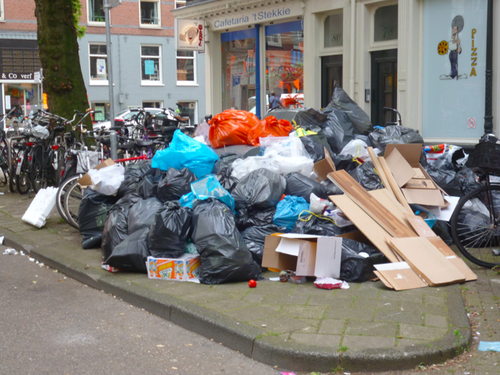 So this is our lovely garbage pile late on Monday afternoon... its quite a lot bigger than it was on Sunday. And apart from its distinctive smell, what else has this charming pile helped achieve today?
Well, we've had fights with two neighbours who insisted on adding their crap to the pile.
We've send a bunch of Twitter messages to the civil servants who will try and blame our burg on the strike plus filled in the formal complaints forms lots of times.
We've also noticed the piece of rotting salmon on the pavement has disappeared.
The latest news from the Netherlands