A compendium of things to know, things to do, places to go and people to see:
» Contact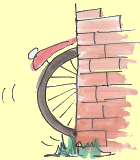 « Previous | Main | Next »

Strike while the rubbish is hot [June 15, 2014]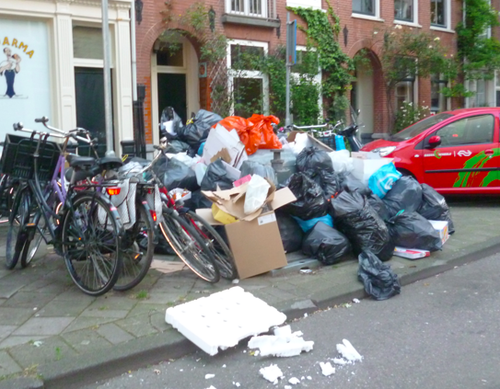 This is the bin outside our house on Sunday evening. Delightful. And tomorrow the bin men go on strike for three days to protest at the lack of movement in agreeing a new pay deal.
Now I am full of sympathy with the bin men. They do a very smelly and necessary job. But we are now out of patience with the stupid officials who are in charge.
The lovely underground container jammed up on Friday evening. So this is the volume of garbage created in our street and all the others which use it, in two days. That should be enough to prove to the jobsworths in charge that the container is not big enough and the system does not work.
Watch this space - or lack of space, actually.
The latest news from the Netherlands