A compendium of things to know, things to do, places to go and people to see:
» Contact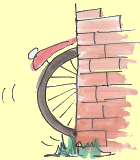 « Previous | Main | Next »

Let's labour the point, Amsterdam city council [August 14, 2013]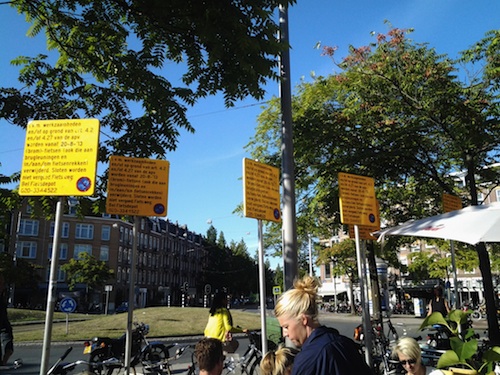 So the council tips up to let us all know they are going to do something with the bike racks and we should not park there for a few days.
But they are not sure if we have noticed just one yellow sign, warning us that our bikes may be carted off to the bad bike park in the docks.
So they stick up another, and another and another.
In fact there are 11 of these jolly yellow signs lining one side of the Hugo de Groot plein. What a lovely contrast they make against the bright blue of the summer sky.
And what perfect proof that city council jobsworths are not suffering cuts in all departments.