« Previous | Main | Next »

Oh deer: Amsterdam brings in the big guns [August 23, 2013]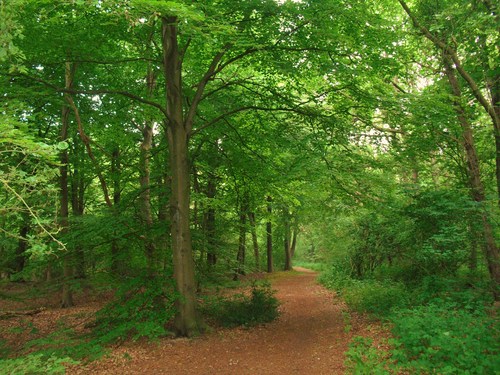 Not a deer in sight
In dunes near Zandvoort, live a couple of thousand fallow deer. If you go for a walk on a Sunday morning, it's pretty hard to avoid spotting a couple, grazing on the grass and studiously ignoring passersby.
These deer have been the subject of heated discussion for years because, say locals, there are too many of them. They sneak out of the woods and eat people's daffodils, they dig up crops and munch away on fresh grass and they cause lots of traffic accidents.
Calls for a cull got louder. But Amsterdam, owner of the land - which is where the city's water comes from - kept on saying no.
Eventually, the powers that be decided that the best thing to do was to built a fence - a nice high fence that deer can't jump over - around the perimeter of the area. So they did.
The fence was pretty well completed last winter and the deer were safely locked into their giant cage. One side effect which nobody anticipated was the fact that around 200 deer - nearly all male - did not understand they could not get out to the juicy green grass in the fields any longer. Instead, they gave up, hung around the fence, and died of starvation.
So, the fence which was erected to keep the deer in so they would not have to be culled led to mass starvation - not because of a lack of food but because the deer could not do what comes naturally.
So, just to complete the circle, the city council's executive has done a quick u-turn and agreed that the deer have to be culled after all. There are, they say, too many of them confined to a small space and there is not enough food for them all. Er... yes...
So, about 1,400 of the dune deer will have to go.
Will they all be shot? There are insane plans around to ship some of them to Romania and other parts of Europe where there is a shortage of wildlife, and where they will probably get shot anyway.
In the meantime, work is almost completed on a wildlife bridge from the dunes over the road and the fence to another, adjoining nature reserve. It is part of a European wide network of green corridors to encourage wildlife to move around. Will the surplus deer be allowed to use it to escape the guns and head to pastures new? Officials have not decided yet.
But any deer that did make it out would probably be shot anyway. The Netherlands has very strict rules about what animals can live where. When a stray wild boar made his way up from the Utrecht woods to the Oostvaardersplassen reserve near Almere he was promptly dispatched with a shot to the head for daring to sneak outside his alloted area.
He may have originated in the Veluwe national park where every year they shoot thousands of wild boar because there are, say those experts again, just too many for the area to sustain. (And they were digging up people's gardens - oh dear.)
The idea of the green corridor was to allow wildlife to move around Europe. But it would appear the Netherlands is not that keen on the free movement of animals after all.