A compendium of things to know, things to do, places to go and people to see:
» Contact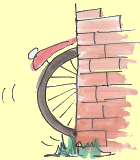 « Previous | Main | Next »

The best pop-up restaurant ever - and a parade of ghostly carriages [July 14, 2013]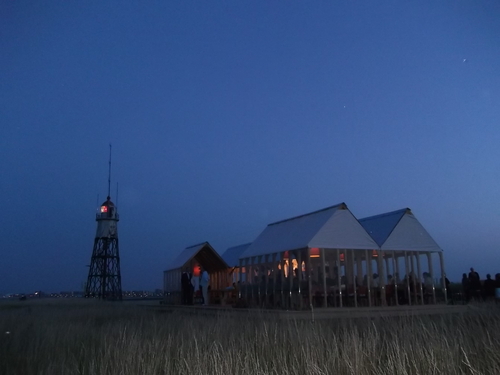 If there are tickets still available, we so recommend this amazing eating experience on Vuurtoreneiland - lighthouse island - in the IJmeer.
Cost of the four-course meal is €50 a head, including boat trip from the Lloyd Hotel in Amsterdam to the island, just off the coast at Durgerdam. Drinks extra and include a rather fine cider, of all things.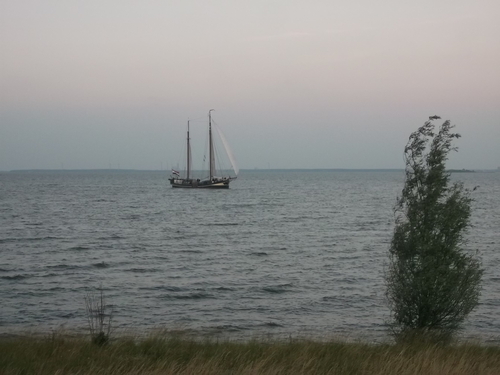 This is the view from our table. Just magic.
Food was yummy, location out of this world, staff friendly and boat trip back by moonlight was as romantic as could be.

We arrived back in Amsterdam around midnight and were cycling home when we came across the spookiest thing... a parade of horse-drawn carriages full of people in period clothes. Horses in plumes, candle-lit lanterns on the carriages, top hats and long dresses... very much a time slip feeling.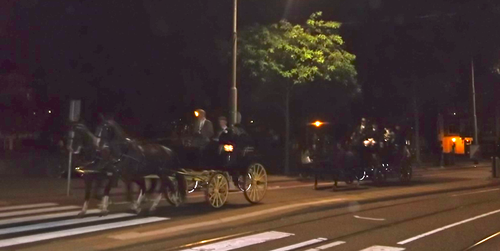 Apologies for the not exactly brilliant photograph... but then how do you take pictures of ghosts?
The latest news from the Netherlands