A compendium of things to know, things to do, places to go and people to see:
» Contact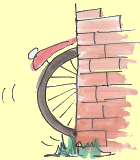 « Previous | Main | Next »

Amsterdam Light Festival: Well that was illuminating - not [January 8, 2013]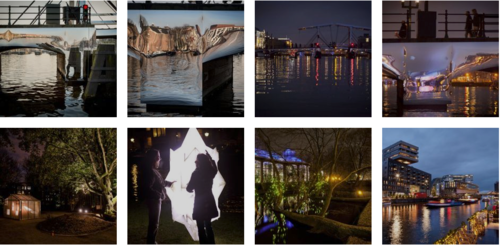 According to its website, the Amsterdam Light Festival is supposed to run until January 20. Perhaps they forgot to pay the bill, because we couldn't find much sign of it.
Yes there is the large fishing net drying outside the Stopera - which in all the press photos looks like an amazing laser sculpture. But close up it looks, well, like a fishing net hung up to dry.

And there is the Faberge egg outside the Hermitage, which changes colours - but then we got a bit lost.

The map downloaded from the website is not exactly detailed, there are hardly any street names nor is it possible to find out what any of the numbers actually refer to. Or, in fact, what the map refers to either.

When we got home, it transpired that perhaps what we were hoping to visit was the Illuminade:

This, according to the website is the 'spectacular component of this festival', featuring artworks by (inter)national light artists. Unfortunately that finished on December 30.

What we should have been looking at was the Boulevard of Light which runs until January 20. 'Between de Munt and the Amstel hotel, the river and its surrounding area will be given a makeover with the contemporary, spectacular light sculptures made by (inter)national light artists.' (Their translation!)

Those (inter)national artists again... must be good. Tomorrow night perhaps, we've got a few days left.
The latest news from the Netherlands