A compendium of things to know, things to do, places to go and people to see:
» Contact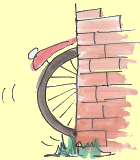 « Previous | Main | Next »

'Fake prostitute' advises Amsterdam on prostitution policy [March 9, 2013]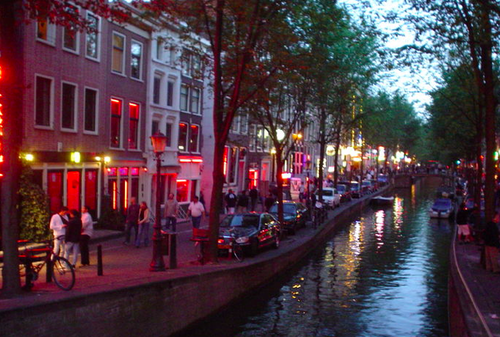 The Volkskrant's done us all a service this weekend and uncovered the truth about a woman who calls herself Patricia Perquin and wrote a book about her life as a prostitute in Amsterdam's red light district.
I remember reading exerpts from the book in the Parool last year and I always thought they sounded fake. She got lots of wise advice from the older prostitute in the windown next door who was too much of a stereotype to be true.

Nevertheless, the book went on to be a big seller and Perquin herself even ended up advising the city council on its strategy to improve the lot of prostitutes - secret meetings so she could keep her identity secret - lots of cloak and dagger stuff.

But the Volkskrant did a bit of digging and discovered that Perquin - which she always said was not her real name - is actually a dodgy journalist and former junkie called Valérie Lempereur who started out in life as a boy.

She was apparently sacked by television crime reporter Peter R de Vries for multiple fraud and has worked for a score of other publications and programmes here and in Belgium. No red light district expert has ever heard of her and it seems she was working as a publisher in Belgium at the same time as turning tricks in Amsterdam.

Doubtless we will no discover her follow-up book, based on interviews with young girls forced into prostitution is full of made up stuff as well.

She's already had a run-in with Kim Holland, Amsterdam's own porn queen, after accusing her in the book of using loverboys (violent young pimps) to procure girls for her porn films. Lawyers got involved and all references to Holland will be removed from the fourth edition onwards.

Mayor Eberhard van der Laan and former alderman (now deputy prime minister) Lodewijk Asscher have not yet reacted to this slew of facts about their rising star and prostitution expert.

A spokesman for Asscher told the paper he 'realises that there is a possibility that he will not hear the whole truth if he talks to people from this world.'

The whole truth? Possible understatement there Mr Spokesman.
Lempereur went to court in an effort to stop the Volkskrant revealing her real name, so we know the paper's got it right. Seems to me Amsterdam city council has got quite some explaining to do.
The latest news from the Netherlands