A compendium of things to know, things to do, places to go and people to see:
» Contact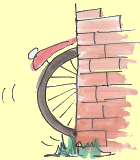 « Previous | Main | Next »

Yippee. Amsterdam's borough councils have had their day [March 8, 2013]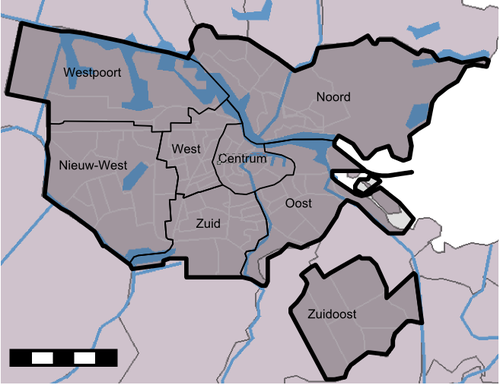 At last the powers that be in City Hall have bitten the bullet and decided what to do about Amsterdam's seven borough councils.
They are set to be abolished in 2014, on the orders of national government which says they add an extra layer of bureaucracy and expense. Which indeed they do.

A few years ago Amsterdam a lot more of these mini republics but - faced with totally fractured policy and way too much red tape - they were merged into seven bigger ones. Now the big seven have had their day as well.

The lords of these seven fiefdoms have been screaming blue murder about the terrible effect their abolition will have on local services - and, of course, on their own jobs.

Even though national government wants them gone, the borough councils said they really ought to stay because of all the good works they do. As anyone who lives on the cusp of two different borough council areas knows, this is plain nonsense.

Different parking policy - which means the Sunday shoppers all park in your street not the one next door. Different policies on snow clearance so cross-border bike lanes turn from clean to ice rinks. Different policies on garbage collection - don't get me started on those ridiculous underground containers - and, well, I could go on.

Of course, this being the Netherlands, there has to be room for compromise and so these borough councils will be replaced by borough committees. These will have fewer members and fewer powers but will be elected and will have big fat budgets to play with.

Their main task will be to put city council policy into practise - which means we should have unity on parking and snow. But they will still be able to operate 'within the confines of the law' which does, alas, give some room to manoeuvre.

According to the Parool, the borough councils, sorry committees, will be charged with dealing with diversity issues and very local social provisions like playgrounds.

But in order to place a veneer of democracy over the whole thing, there will be elections for these all powerful committees. Hooray.

Quite why we need to go through the farce of elections for committees of 15 people to talk about diversity is anyone's guess. Perhaps it is one final sop to the borough council chieftains before we can all quietly forget they exist at all.