A compendium of things to know, things to do, places to go and people to see:
» Contact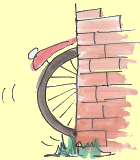 « Previous | Main | Next »

The city's most expensive taxi ride [May 2, 2009]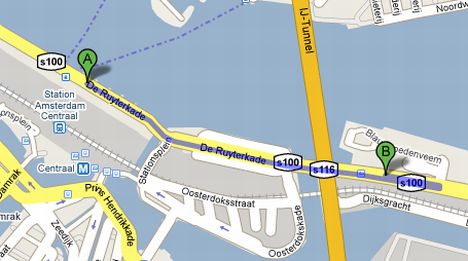 The Parool informs us today that a deal has been reached with taxi company TCA that a trip between the cruise terminal (PTA) and central station - 1.2 kilometers according to Google maps - is €12.50. Even though the maximum nationally-set charge is €7.50 for two kilometers.
However, the higher fee can be charged officially because the journey is so short, both sides tell the paper. Great deal you struck there then, PTA. And no tourist lugging a massive suitcase is going to disagree with you.
There is only one solution to the problem of Amsterdam's taxis. Bring back licences and only give licences to drivers who have proved they can speak at least English and who know where they are going.
The council has promised to unveil its solution for the taxi chaos next month. We await with baited breath.
The latest news from the Netherlands