A compendium of things to know, things to do, places to go and people to see:
» Contact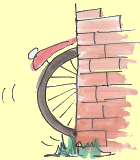 « Previous | Main | Next »

Amsterdam parrot fashion [January 22, 2013]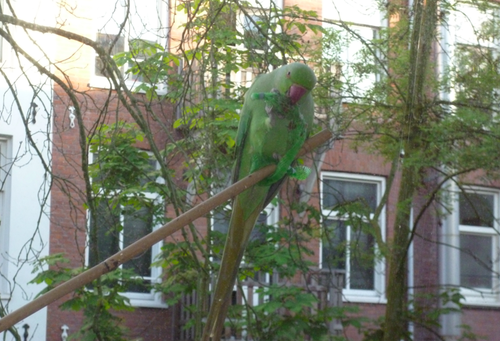 You've probably heard their squeaking as they spread out across the city at dusk, and maybe they've even hung out on your balcony (like this one), but apparently the ringneck parakeets of Amsterdam are no longer alone.
According to the Parool, they have been joined in Amsterdam by the bigger and bolshier Alexandrine parakeet - which also has a harsher call than the ringneck - perhaps not good news if they decide to roost in your tree.

It's not clear how Alexandrines made it to Amsterdam, but they might have moved up from Brussels, where there is a colony. There is also one in Istanbul.

Bird experts predict the Alexandrine will do well in Amsterdam - given the success of the ringneck.

But the the ringneck does appear to be losing ground. At the last count, there were some 3,000 in the city, but that is well down on the 5,000 recorded at the last count.

The cold winters are unlikely to have killed the birds, city ornithologist Frank van Groen told the paper. Instead, they are more likely to have gone off in search of warmer climes.

Given the temperature at the moment, can't say I blame them. Perhaps the Alexandrines will be heading back to sunny Turkey as well?