A compendium of things to know, things to do, places to go and people to see:
» Contact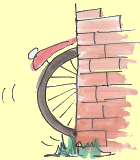 « Previous | Main | Next »

Wheee heeee, cycling through the Rijksmuseum [May 14, 2013]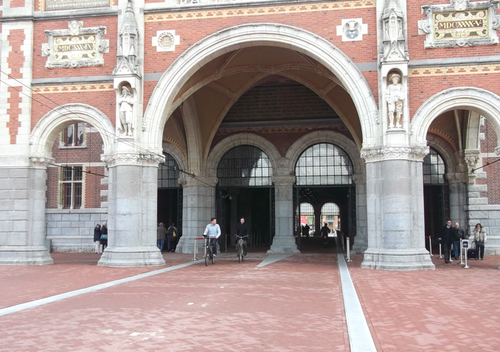 What a rebel... today, despite all my rants and raves about it, I took advantage of the opportunity to cycle under the Rijksmuseum.
There were two people controlling traffic and tourists on each site of the building - to make sure we did not stray into Mr and Mrs Smith from Oklahoma. And to keep the Smiths of the cycle track, the powers that be have roped off the pavements.
There were quite a few people taking advantage of this new opportunity - well, it is the first time in 10 years the passageway has been open to cyclists. Yippeee.

Most of them, I noticed, had smug grins on their faces. One girl in a brown coat cycled through and then turned round and cycled back again with a little smirk. Must be making up for lost time.
The latest news from the Netherlands