A compendium of things to know, things to do, places to go and people to see:
» Contact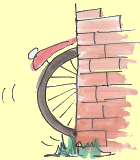 « Previous | Main | Next »

Amsterdam is so pretty in the snow - but how can you cycle in it? [January 15, 2013]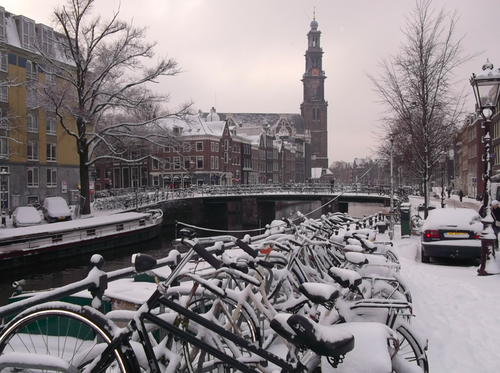 I think perhaps that Amsterdam is at its best in the snow, although frozen canals as well would be an added bonus.
It does not matter how many years I have lived here, I just can't get used to cycling in the snow. It is a feat that only the true natives can achieve.

So my bike will remain locked up where it is until the thaw. Or at least until our local council has gotten around to clearing the cycle lanes of snow and ice.

I really don't understand why everything grinds to a halt in the Netherlands when the first snowflake hits. The roads become one massive jam, trains seize up, bus services are cancelled. Its a miracle anyone gets to work at all.

They probably all cycled instead.
The latest news from the Netherlands