A compendium of things to know, things to do, places to go and people to see:
» Contact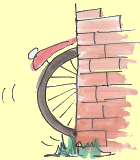 « Previous | Main | Next »

Boats banned from the canals to let the ice develop [January 17, 2013]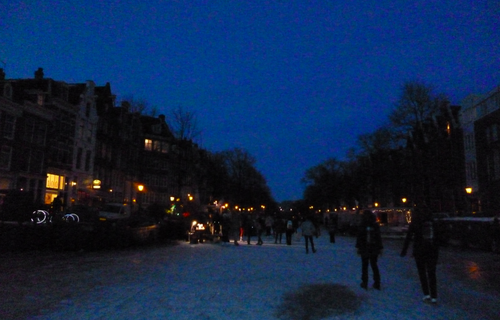 This was us partying on the Prinsengracht last winter, and with any luck we might be doing the same again in a few more days.
The city council and water board have brought in a ban on boats in the eastern canal rings so that ice has a chance to form and that, just maybe, we can all go skating again.
Last year was the first time in 15 years the ice had frozen enough to make me get my skates out, but the snow made it pretty tricky in places. That and the big chunks of ice in some places which had been made by some anti-social moron who ignored the ban and ploughed on through regardless. There's always one.
Weather forecasters say the frost will be with us until well into next week, if not up to the end of the month...fingers crossed
The latest news from the Netherlands