A compendium of things to know, things to do, places to go and people to see:
» Contact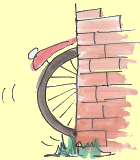 « Previous | Main | Next »

Save this tree - don't vote GroenLinks or PvdA in Amsterdam [March 9, 2014]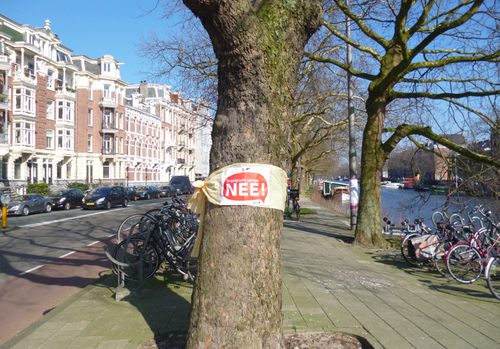 This is one of the rather fine trees the idiots of GroenLinks and the PvdA in Amsterdam plan to chop down to build their ridiculous car park under this canal - the Singelgracht.
This clever little scheme involves spending (hundreds of) millions of euros and chopping down dozens of splendid trees to increase the number of car parking places available in Amsterdam West by exactly zero.
Yes indeedie. After constructing this underground car park for 800 cars the bright sparks of Amsterdam West and Centrum plan to remove 800 spaces from above ground.
The underground Singelgracht garage is under the control of borough council chieftan Dirk de Jager.

This is the same man who can't manage to get the underground garbage collection points working properly...
Nuff said really.