A compendium of things to know, things to do, places to go and people to see:
» Contact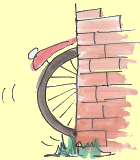 « Previous | Main | Next »

Ajax-AZ cup tie replay 'sold out' [January 12, 2012]

Some 20,000 free tickets for this months replay of the Ajax-AZ cup tie have been given away to schools and sports clubs - making the event a sell-out, the Telegraaf said on Thursday evening.

Children aged 12 and under are the only supporters being admitted to next week's match - although one adult per six children will also be allowed in to supervise them.

The KNVB ordered the match to be replayed behind closed doors after the original tie was abandoned when an Ajax supporter tried to attack AZ's keeper.
The latest news from the Netherlands