A compendium of things to know, things to do, places to go and people to see:
» Contact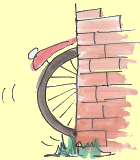 « Previous | Main | Next »

Well that's an interesting way to market Amsterdam zoo [June 5, 2013]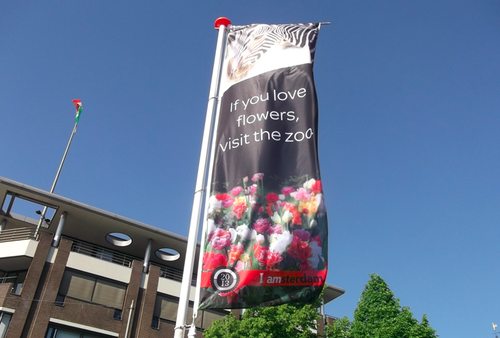 Fascinating how many different flags we are being entertained with in this year of multiple celebrations in Amsterdam.
We've had New Year greatings and new kings and European football...
This one is particularly interesting - advertising the city's Artis zoo by encouraging people who like flowers to visit. Perhaps they've cottoned on to the fact that zoos are a little past their sell-by date?

And the picture of tulips is of course very attractive as well.

Pity, however, that visitors to Artis who go in search of this traditional flower will be disappointed because the season is well and truely over.
The latest news from the Netherlands