« Previous | Main | Next »

Oh wow! Amsterdam is the 44th most photographed city in the world [January 2, 2014]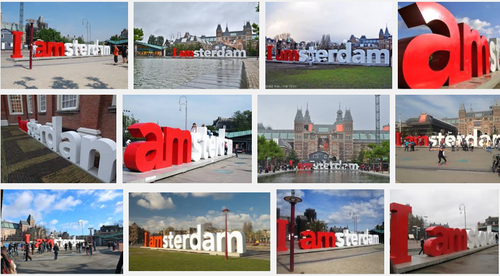 Sometimes you just have to wonder about global rankings and how delighted we all should be to be included in them.
Amsterdam is the second most city for this and the third most city for that.... The city's marketeers love all that stuff of course. It's a good excuse to send out a tweet to tell the world that we are the seventh best city in terms of bookshops or the fifth best for art deco cinemas or the 11th best for tea shops.
But the 44th most photographed city in the world? Is that really something to write home about? Is it not just a teenie bit embarassing to be so low ranked... and which are the 43 cities above us? We've tried to find the full list but we've failed miserably, so we are going to have to rely on the jolly old Parool for the facts.
The paper says those lovely I amsterdam letters which crop up all over the place are the most popular places to take a snap.
The Rembrandtplein, the Nemo science museum and the good old Rijksmuseum are also pretty popular.
The info comes from Google Maps Panoramio which shows the locations of all the photos greedy Google can get its hands on. A ha, the plot thickens. And that 44th place is bound to be totally accurate.
(And we did not make the Instagram top 10 either)
Our New Year resolution is to keep an eye on rankings like these....