A compendium of things to know, things to do, places to go and people to see:
» Contact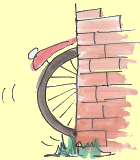 « Previous | Main | Next »

Local weed for local people [November 19, 2010]

Amsterdam's mayor Eberhard van der Laan is not very happy about the new government's plans to introduce passes for coffee shops - to keep the tourists out.

He's written to the grandly named security and justice minister Ivo Opstelten to say that introducing passes will only increase the nuisance caused by drugs tourism.

The mayor points out that unlike in the border towns, tourists using the capital's coffee shops also visit museums and rent bikes and do all sorts of other things to spend cash.

Van der Laan is not the only one to think it a stupid idea. Local VVD councillors (from Opstelten's own party) also say it might work in the border towns but not in Amsterdam.

And as the Parool points out, the Raad van State is currently looking into a case brought by disgruntled tourists in Maastricht, who say the measure contravenes EU legislation - article 1 of the constitutions for the sticklers for accuracy.

Amsterdam has around 250 coffee shops, most of them in the centre and catering to tourists. But I'd have thought drunken British men on stag weekends cause more trouble than those who smoke themselves stupid on skunk.

And you can bet your bottom dollar if the passes system goes ahead, a whole new breed of dealers will set up in business to buy weed and sell it on on the streets - exactly the reason coffee shops were set up in the first place.
The latest news from the Netherlands