A compendium of things to know, things to do, places to go and people to see:
» Contact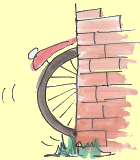 « Previous | Main | Next »

Is Ahold heading out of Amsterdam? [June 5, 2012]

We're always being told about the number of company headquarters which Amsterdam manages to attract, but the Financieele Dagblad is quoting sources on Tuesday as saying Ahold, parent of the ubiquitous Albert Heijn supermarket group, might be heading back to Zaandam.

Ahold moved to its fancy new office block on the Piet Heinkade in 2006 but is currently looking at the pros and cons of moving back to its home town. Other Ahold enterprises, such as Etos and Gall & Gall are still in Zaandam, where the company was founded 125 years ago.

In the meantime, perhaps the powers that be could also reconsider their ridiculous new policy of stopping the sale of mixers at Gall & Gall stores. I am getting mighty fed up of going to another shop to buy the tonic for my gin and ginger ale for my Pimms.
The latest news from the Netherlands