A compendium of things to know, things to do, places to go and people to see:
» Contact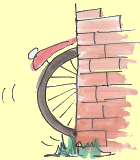 « Previous | Main | Next »

No knickers at new M&S in Amsterdam [April 17, 2013]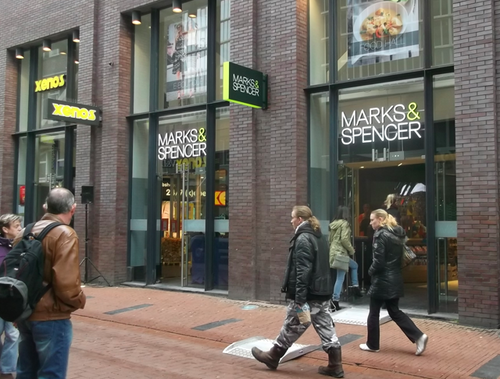 It's back, but Brits hoping to stock up on socks and knickers at the new Marks & Spencer store in Amsterdam's Kalverstraat are going to be disappointed. It hasn't got any.
No, the Kalverstraat store is food - yes, all your favourite ready-prepared suppers and lunchtime sandwiches - and a 'small selection' of clothes, padded out with a big screen online shopping system.
If you want the full-on M&S experience, you'll have to wait until next year for The Hague and 2015 for a mega 6,000 square metre M&S on the Rokin.
In the meantime, you've got a Dutch/English website, specially for the local market and you can pick up your orders in Amsterdam or have them sent to your home. After all, you couldn't try on your socks in the store back home either, could you?
BTW, if you live or commute near Utrecht, there will be an M&S Simply Food store opening at a BP petrol station in September, followed by more in the Randstad later in the year. If they are a success, more will follow. So if the Dutch take a shine to chicken & leek pie, Maastricht may get lucky after all.
The latest news from the Netherlands