A compendium of things to know, things to do, places to go and people to see:
» Contact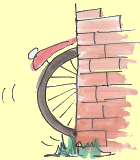 « Previous | Main | Next »

Red Amsterdam, not green [September 13, 2012]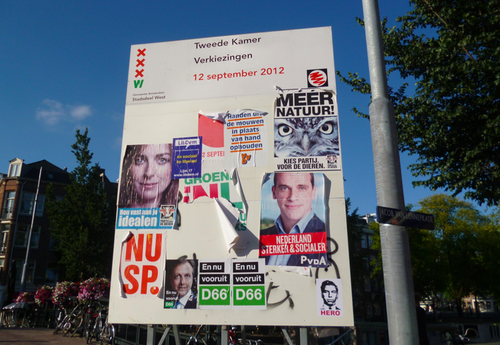 So, while the country as a whole turns blue, Amsterdam stays resolutely red. The capital is the most left wing of all the big cities and always is.
Labour took 36% of the vote, just fractionally up on 2010 when former mayor Job Cohen was at the helm.
Next in Amsterdam is the VVD, with a 2.3% increase in support. The party took 19% of the votes and stays in second place.
D66 had the biggest gains of the night, up 3.1% to 14.9% while the Socialists were also up and won 9.3%.
The left-greens had a dreadful night: their support plunged to 5.4% - below Geert Wilders' PVV which clung on to 6.3% - a drop of one third. Glad to see Wilders' efforts to drive wedges between the good burgers of Amsterdam appear to have failed, for the most part at least.
What does it all mean for Amsterdam? Not much. But its an indication of how things might go when we next have local elections - in two years time.
As for the coalition agreement - there are a number of issues which will greatly affect the city, not least plans to turn all the coffee shops into private members' clubs.
But it may be some time before we have any idea what the great and the good are planning on that score.
The latest news from the Netherlands