A compendium of things to know, things to do, places to go and people to see:
» Contact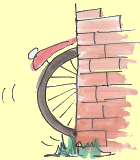 « Previous | Main | Next »

Sinterklaas is coming to town [November 13, 2012]

This weekend, het is zo ver. Sinterklaas will make his entrance into Amsterdam, accompanied by no less than 732 Zwarte Piets, according to the Parool. So that's 732 reasons not to go and watch.
The latest news from the Netherlands