« Previous | Main | Next »

When is a Vondelpark clean up volunteer an Amsterdam primary school pupil? [May 21, 2015]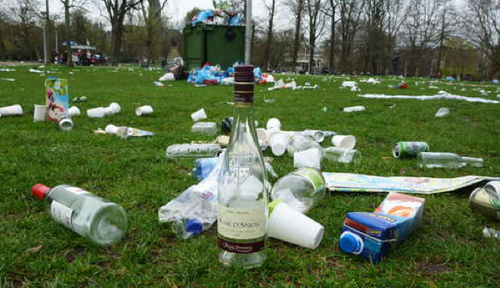 Very odd little news item in today's Parool. I translate

Volunteers clean up the Vondelpark
From tomorrow, teams of helpers will help clean up the Vondelpark. The Friends of the Vondelpark association says more is needed than just the regular city council maintenance to stop the park deteriorating. Every Friday in the summer a group will come and clear up the rubbish. Tomorrow it is the turn of the 7th and 8th grade at the Nicholaas Maes school.

So 10 and 11 year olds are being roped in to clear up all the crap left by lazy teenagers and students after the barbecues and beer are they? Seems most odd. And how much choice does a primary school kid have about being such a volunteer anyway.
I had a quick look at the Vrienden van het Vondelpark website. It talks about volunteers wandering around the park and handing out rubbish bags, which is not the same thing as cleaning up other people's beer cans. So I am a little confused.
However, the Friends are also calling for a barbecue ban in an effort to stop the rot.
'Plants and grass are destroyed, pets and animals eat the unhealthy left-overs, children and dogs face danger from glass splinters...' the website states.
Surely not the same volunteer children as are being roped in by the Friends to clear up the mess in the first place?