A compendium of things to know, things to do, places to go and people to see:
» Contact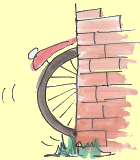 « Previous | Main | Next »

A touch of class on the new-look Damrak [March 26, 2015]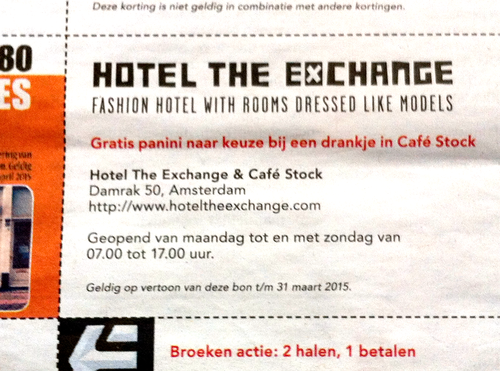 The new look Damrak has finally been unveiled - the first stage in the council's plan to develop a 'red carpet route' to the depths of the Pijp, along the route of the new metro.
This week Parool readers were treated to a load of special offers to encourage us to spend more time on what was once one of the tackiest streets in the city.
Has it improved? We really don't know. But we are very puzzled why Hotel The Exchange is describing itself as a fashion hotel with rooms dressed like models? The mind boggles. We just might have to check out the free panini.
The latest news from the Netherlands